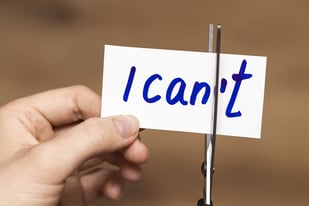 If you are like many people, the arrival of the New Year sparks the desire to make positive changes in your life. Improving diet and wellness is a common New Year's goal for most, but the problem is that many of these goals quickly fall by the wayside come February or March, ending in frustration and disappointment. Often it is because the changes people make are too drastic and not sustainable. This New Year, instead of diving into the latest fad diet or exercise craze, set yourself up for success with some simple planning and consistency.
Few Small Changes vs. Drastic Changes
The problem with many diets is that they focus solely on limiting your calories and often focus on eliminating some food groups that contain essential micros for good health. According to the Centers for Disease Control and Prevention, a plan for healthy eating should focus on three factors:
Balance

Variety

Moderation
Small permanent changes to your diet are much better for your body and long-term wellness than unhealthy, drastic dieting for a month or two. Experiment with a variety of foods that include proteins, healthy fats, and treats in moderation (or just indulging in healthier treats!)
Smart Ways to Achieve Better Nutrition this New Year
Think attainable and sustainable by planning to make smaller dietary changes during the coming new year. They'll be much more impactful in the long run.
Drink more water.

You may struggle to reach the recommended eight glasses a day, but adding at least one more glass of water to your daily norm can help you reach your nutritional goals. When your body is dehydrated, you are likely to eat more because your brain thinks you are hungry. Water can also curb your appetite by making you feel fuller.

Make healthy swaps.

Instead of whole milk, switch to low fat. Cut back on sugary drinks like soda and drink water flavored with fresh fruit slices. Switch from white bread and pasta to whole grain varieties.

Take time for breakfast.

Instead of grabbing a cup of coffee or pastry on the run, make time for a healthy breakfast. Include foods like eggs and yogurt for protein or opt for low sugar cereals with fiber and protein that will keep your appetite at bay until lunch time.

Exercise more.

Even if you choose to walk up several flights of stairs at work instead of taking the elevator, you are making a small change that you can stick with. Walk more whenever possible. If you're more of an established athlete, try changing your routine up. If you're normally a runner, try HIIT, if you're normally a cross-fitter, try yoga. Changing your workout up can help you prevent a fitness plateau - a period during which you still train but see and feel no progress.
How Jax Nutrition Can Help
At Jax Nutrition, we want to see you succeed in your nutrition goals in the coming new year. We offer personalized meal plan programs and nutritional supplements that can help you on your road to good nutrition. Stop by one of our two locations today to learn more about our nutrition products and planning tools.