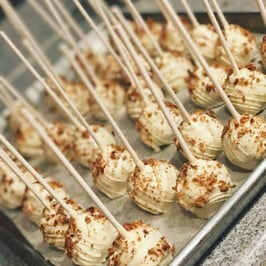 Jax Nutrition is Jacksonville's preeminent health and nutrition headquarters. In addition to their complete selection of nutritional supplements, guilt-free snacks, and proteins, Jax Nutrition is proud to present a new line of healthy, all-natural treats created with both taste and content in mind! These desserts, which include cake pops, whoopie pies, and more, offer a delicious option for those who do not want to sacrifice their sweet tooth for a healthier diet.
The temptation to indulge in favorite treats presents a challenge to everyone who maintains a diet plan focused on eliminating empty calories or less health-centered foods. Those who require allowances of specific macronutrients may also find their careful plans derailed by unsated cravings. Jax Nutrition's newest healthy treats can assist in the satisfaction of cravings while providing valuable proteins and a sweet taste without the empty calories associated with normal desserts.
Enjoy delicious cake pops in three different flavors. Our dark chocolate cake pops include an impressive -
9.4 grams of protein

9.5 grams of fat

8.4 grams of carbohydrates

4.3 grams of sugar
And although they are just a tasty as cake pops you'd find at other stores, our cake pops only total a low 145 calories. Other flavors include peanut butter chocolate cake pops and snickerdoodle cake pops, each with a similar nutritional content.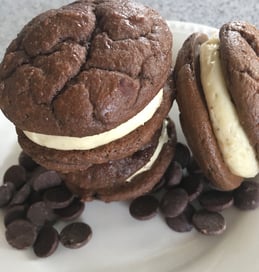 Whoopie pies remain a perennial favorite snack for lovers of chocolate and marshmallows. Such a comfort food can improve a bad day or add pleasure to a good one. Diet watchers need not give up their preferred sweet treat any longer. Jax Nutrition offers a whoopie pie with only 250 calories (compared to competing brands' whoopie pies at 360 calories on average). The whoopie pies also include -
18 grams of protein

12.8 grams of fat
9.4 grams of carbohydrates
3.9 grams of sugar
Our decadent desserts outdo competitors' by not only being the healthier option, but by also using the highest quality ingredients. All of our cake pops are made locally, with no added preservatives, and we use natural, plant-based sweeteners like stevia in place of processed sugars. You won't find any of the sugar alcohol-heavy, preservative-laden ingredients found in most desserts or grab-and-go protein snack foods—all killer, no filler in our healthy treats!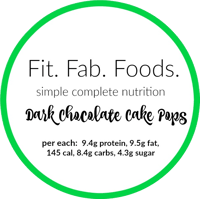 Our commitment to quality ingredients and good nutrition helps minimize your intake of bad nutrients commonly associated with desserts (like saturated fats), so you don't sabotage your diet. For example, compare our dark chocolate cake pops to our competitor's version:
| | | |
| --- | --- | --- |
| | Ours | The Other Brand |
| Calories | 145 | 160 |
| Protein | 9.4 | 2 |
| Fat | 9.5 | 8 |
| Carbs | 8.4 | 23 |
| Sugar | 4.3 | 18 |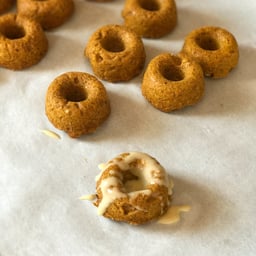 These healthy treats are the first in an ever-expanding line of foods intended to return the simple joy of dessert to more structured diets. We get new flavors and treats every week including cookies, donuts and seasonal favorites like pumpkin spice and gingerbread cookies, so be sure to keep checking in to see what new delicious desserts we have for you!
Whether you hope to alleviate cravings for desserts and snacks without neglecting your macros, or you are exploring new and luscious ways to add more protein to your daily intake, Jax Nutrition's treats can still align with your healthy nutritional goals. Try all the flavors to find your favorite!
Jax Nutrition offers customers in the Jacksonville area more than vitamins and dietary supplements. This locally owned and operated store provides wellness information, menu plans, and programs designed to meet your unique needs. Stop into the location nearest you, or contact us online today.