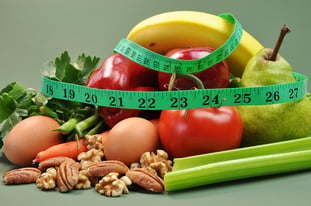 Making New Year's Resolutions is probably one of the strangest "holiday traditions" in the United States. It's not really about the holidays at all, of course; it's really about personal self-improvement which coincides with the start of the New Year. No matter the reason, approximately 40 percent of Americans make these resolutions each year. Unfortunately, less than 10 percent of them will actually achieve their goals.
Popular Resolutions
With so many Americans making resolutions in the New Year, you might think that no two would be the same, but that's not the case. In many cases, individuals wish to improve in the same areas. Some of the most common resolutions include:
Exercise more and reduce weight

Take more time for family and friends

Eat better/healthier

Give back/volunteer

Get more sleep

Consume less alcohol

Education/learn something new

Travel more
As well-intentioned as these goals are, only a small number of resolution-makers will achieve their goals. As many as 25 percent will drop out in the first week of the New Year – 35 percent by the end of January!
Resolution Success
The folks that have great success with their New Year's Resolutions usually stay with it more than six months in a row, but that's not all. Besides their great determination to succeed, they probably also have a defined goal.
Most regular folks will write a resolution such as: "volunteer more often." This is neither measurable nor terribly defined. A successful resolution-maker will use much more concrete (and measurable) terms such as "volunteer two hours per week." It's specific and also a realistic amount of time for the individual to provide to the organization on a regular basis. The resolution (or goal) was well thought out and therefore much easier to fulfill over a long period of time.
Success with Jax Nutrition
Living a healthier life must be really important to a large percentage of Americans since so many New Year's Resolutions are about improving health: eating better, getting more exercise, losing weight, getting more sleep, even reducing stress!
For folks concerned with eating healthier or trying to achieve their desired weight, the Jax Nutrition meal plan strategy can help you reach your goal while also relieving you of the stress associated with meal planning, grocery shopping and hours of meal preparation. Our nutrition coaches will determine what you should or should not eat, based on your personal health needs, exercise habits and weight goals. This meal plan strategy is so convenient you could use that extra time to travel, see your family, volunteer, or learn a new language!
If you are ready for a really successful New Year, come see us at Jax Nutrition! Our experienced team is ready to answer all of your questions about healthy living, nutrition and our meal plan strategy. Contact us today to learn more about our popular meal plan strategy and 2,000+ health and nutrition products we carry.