Trending Items ....
INTEK WEIGHT LOSS KIT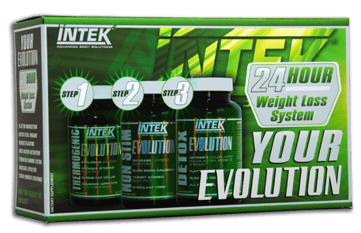 INTEK has released some of the most advanced supplements on the market today, and now for those looking for a true 24 Hour Weight Loss System, YOUR WEIGHT LOSS EVOLUTION is here. INTEK takes a 3-Step approach to fat burning and weight loss for an all day effect.

For unprecedented energy, focus and maximum weight loss, INTEK Thermogenic Evolution is the first step to igniting your fat burning potential throughout the day.

Step two is INTEK Non Stim Evolution which ensures maximal metabolic overhaul, optimizes T-3 fat burning hormones, and diminishes any bloating or water retention beneath the skin which can keep you from that toned, lean look.

The final step to your weight loss metamorphosis comes from the detoxification and cleansing of all your vital organs, blood and gastro intestinal tract. With INTEK Detox Evolution your body will now be running at peak condition as all the unnecessary weight in your mid section is depleted and your organs, blood and intestines are wiped clean of waste. Now your body can run like the lean machine you desire to be.
OPTIMUM HEALTH COMPLETE WIEGHT LOSS SYSTEMS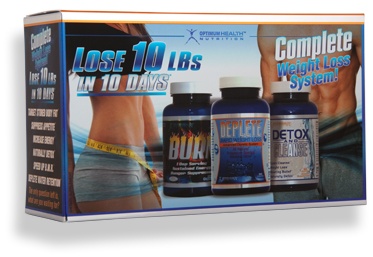 Optimum Health Nutrition™ has truly put together a weight loss system that will have you leaner, healthier, and more energized for tough workouts and your busy lifestyle. If you're looking to lose up to 10 pounds in as little as 10 days then get ready for total body optimization.*

Included in the system is OH's new BURN™, meant to suppress appetite and maximize thermogenisis; increasing your fat burning potential during cardiovascular activity and even helping you burn more calories when your body is at rest.*

Next, DEPLETE™ is added, the strongest, most complete diuretic on the market. Getting rid of excess water can help you flatten your midsection, reduce bloating and completely eliminate the subcutaneous water beneath skin.*

Last but not least, DETOX AND CLEANSE™ is added to help detoxify your organs while cleaning out your entire digestive system. If you are truly looking to lose pounds and inches in a hurry, then try OH's Complete Weight Loss System which provides more energy and reduces problems during dieting, making it the ultimate catalyst for fat burning.*
Dr Mercola Vegan Protein Powder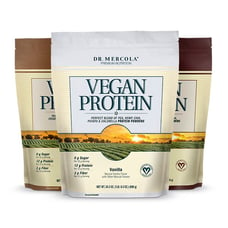 Whether you're a dedicated bodybuilder or just want more high-quality protein, fiber, and omega-3s in your diet, this unique vegan protein blend opens up a world of possibilities…

Dr Mercola Vegan Protein Powder is the perfect blend of high-quality plant proteins from Pea, Hemp, Chia, Potato, and Golden Chlorella. This tasty protein is available in three flavors: Vanilla, Chocolate, and Sweet Cinnamon.Vegan Protein Powder provides 12 grams of concentrated food protein in every serving, a FIVE-fiber blend, a FOUR-enzyme blend, and ZERO grams of sugar or artificial sweeteners/gluten.

Golden Chlorella High Protein is a patented microalgae powder that's a highly digestible protein source, a natural source of tocotrienols and tocopherols, and contains 18 amino acids, including ALL the essential amino acids.
Dr Mercola Vegan Protein Powder tastes delicious and offers an array of complimentary quality proteins, omega-3 fatty acids, enzymes, and fiber. This protein can help aid in post-workout recharge or boost your protein intake.
This unique 5-Fiber Blend includes: Acacia, Inulin, Bamboo, Pea, Apple. The 4-Enzyme Blend includes the digestive enzymes protease, amylase, and lipase, and the metabolic enzyme bromelain to help support digestion.
To learn more about this product, or to purchase please call us at 904.220.2833.
Sport Salts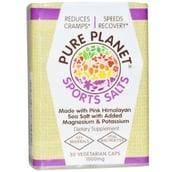 Pure Plant Sport Salts are specially formulated to reduce cramps and speed recovery when taken before yoga, sauna, workout or sport events. Our balanced combination of key minerals and vital electrolytes assist in health perspiration and rehydration.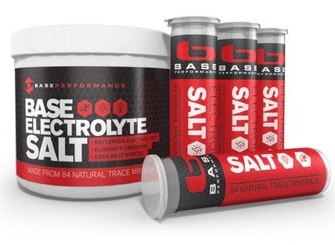 BASE Electrolyte Salt provides athletes with superior electrolyte replenishment, enabling them to maximize performance, stay hydrated and fight fatigue. More than just sodium chloride, BASE Salt's all natural formula contains 84 essential minerals needed to maintain proper energy and fluid balance and avoid musclecramps. BASE Salt's unique crystalline form is very easily digested, rapidly absorbed and available in the bloodstream to replenish the electrolytes lost in sweat. Not only does it work quickly, it also prevents the gastrointestinal distress caused by many other electrolyte products. Add BASE Salt to your nutrition regime to take your training and competition to the next level.
Endurance Fuel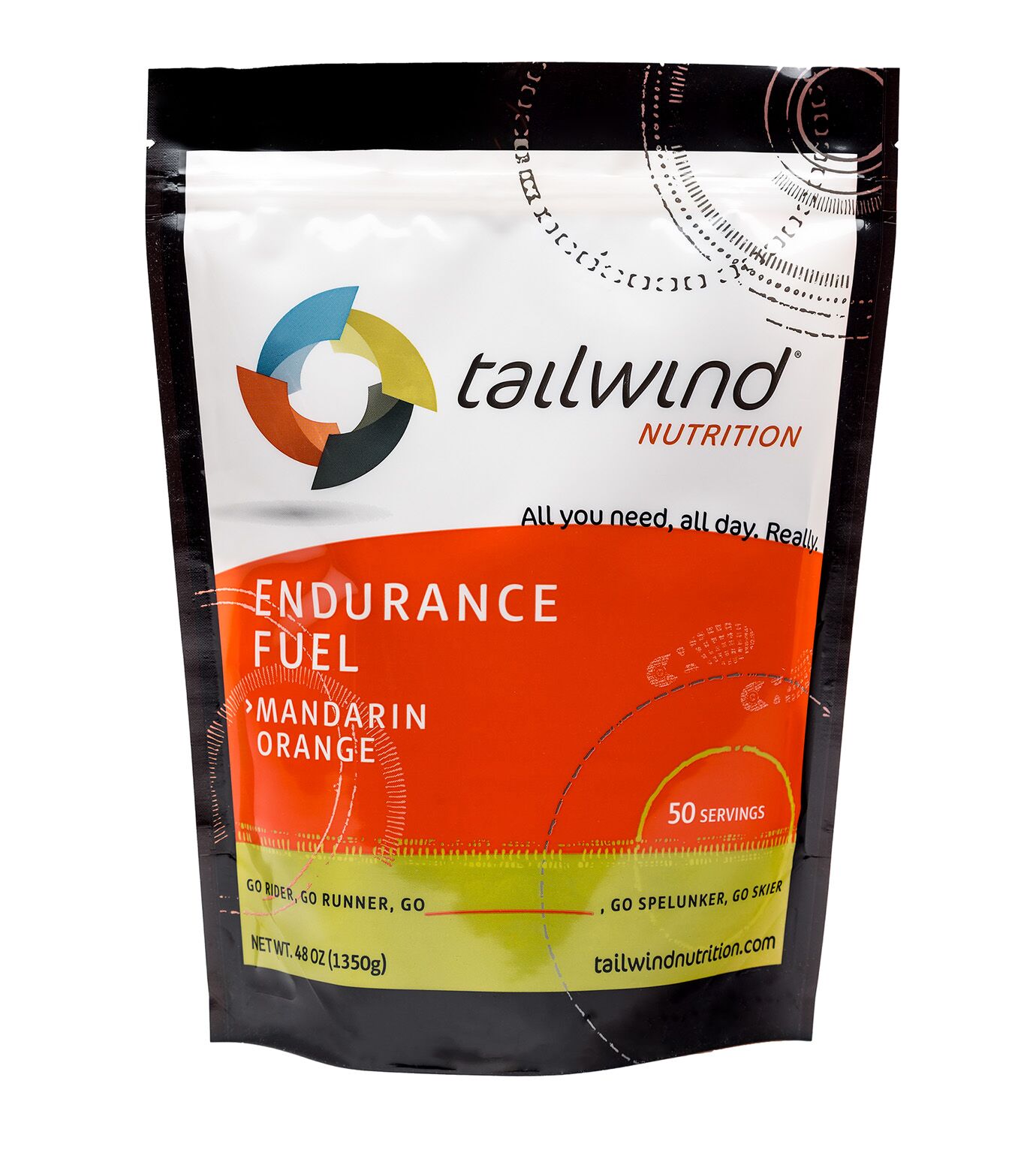 Created to be easy on the stomach while on the run, Tailwind Endurance Fuel Drink uses a simple and complete formula to replenish your body with a mild, clean taste. A combination of simple carbohydrates (dextrose and sucrose) are rapidly converted into energy, giving you the electrolytes and calories you need to push ahead. The mix is hydration-pack friendly, making cleaning easy without leaving any residue.
Products We're Obsessed With ....
Buy in bulk and save! Purchase at least 24 bars and get them for only $2/bar .... mix & match any of our bars!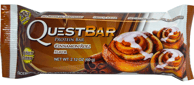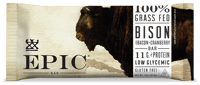 ---
Stack'd Protein Creamer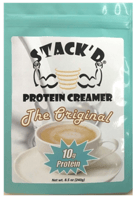 Stack'd Protein Coffee Creamer is an all natural, high protein, powdered coffee creamer made with whey protein isolate, whey protein concentrate, non-fat dry milk and sweet cream. No other additives, sugar or chemical ingredients are used. STACK'D Protein Coffee Creamer mixes instantly with no clumping, so you can enjoy the delicious smooth and creamy taste.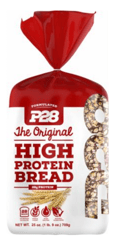 P28 High Protein Bread
Looking to increase your protein intake at lunch? Try our P28 protein bread (found in our refrigerator section) to receive 28 grams of extra protein! Two slices of P28 Bread gives you 28 grams of high-grade protein from whey isolate. P28 is a source of fiber, and also contains heart-friendly omega-3 fatty acids, and key vitamins and minerals without any cholesterol, saturated fat, or trans fat.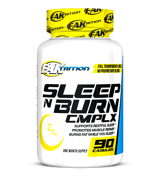 FAKTRITION SLEEP N' BURN
CMPLX was developed to support REM sleep and fat burning effects. R.E.M. sleep optimizes athletic performance by allowing the body to be at it most restful state. sleep is most crucial for muscle healing and repair. The body release natural growth hormone and engaged in protein synthesis during sleep. Several non-stimulant, fat burning ingredients were added to help increase the body's metabolism.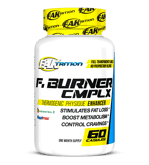 FAKTRITION F. BURNER CMPLX, day fat burner is a product which professionally selected ingredients that work synergistically to burn fat, increase metabolic rate, and enhance thermogenesis throughout the body. It pushes fat cells into your mitochondria and converts them into energy to be burned for fuel.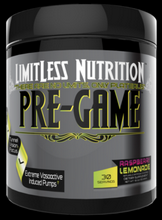 It's no secret that the pre-workout category is by far the most saturated category in the supplement market, so for one to say they plan to create a pre workout product that is unique to anything else on the market would most likely be laughable to most people. Well, I'm not most people! This product was the result of approximately 9 months of researching specific Nootropics, how they work in the body individually, how they work together, and also how they work when combined with a stimulant source such as caffeine. It was only after numerous trial batches of the formula that I finally felt I had the blend as perfect as I could possibly get it and decided it was time to bring it to the market. The great thing about this product that I have learned is that people are not only using it as a pre workout, they are also using it as an all-day smooth energy and mental focus product making them more effective during their workday. Having said that, if you are one who requires the strongest stimulant blend product you can find on the shelf, then this product is not for you. However, if you want a product that drastically increases your performance in the gym, as well as improves your performance and focus during your workday, then Limitless Nutrition Pre-Game is definitely the right product for you.
Supplement Blend: Beta Alanine, Sodium Nitrate, Caffeine Anhydrous, L-Tyrosine, Alpha GPC, Pikatropin (Pikamilon), Dendrobium Extract (1% Alkaloids), Folic Acid, Huperzine A
Servings:
Serving Size: 1 scoop, 5.3 grams
Servings per container: 30
Pre-Game Proprietary Blend: 3471mg per serving
Flavors
• Tropical Orange
• Raspberry Lemonade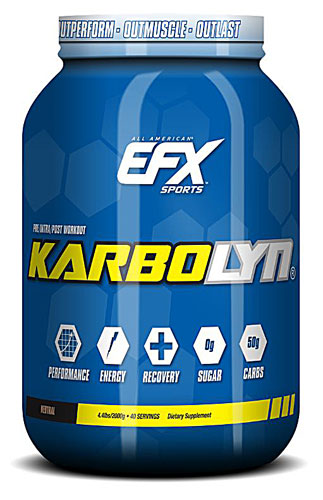 Karbolyn - The Future of Carbohydrates
Karbolyn represents the dawn of a new era of carbohydrate supplementation. Unlike other carbohydrate sources, Karbolyn is quickly absorbed into the bloodstream like a simple sugar but without the typical spike or crash caused when your muscles run out of fuel. In fact, Karbolyn is a "homopolysaccharide" (relatively complex carbohydrate) that has been proven to be absorbed 18.21% faster than pure Dextrose (a simple carbohydrate), yet it still provides the sustained energy of complex carbohydrates.
Accept No Substitutes! Absolutely Nothing Can Fuel Your Monster Workouts Like Karbolyn

Bio-Engineered High-Performance Carbohydrate

Quickly Hyper-Loads Muscle Tissue with Glycogen for Optimum Performance, Endurance & Recovery

Designed with a "Sustained-Release" Mechanism for Over 2 Hours of Stimulant-Free Energy

100% Sugar-Free & Gluten Free!

Mixes Instantly: No Clumping or Gelling!